All Videos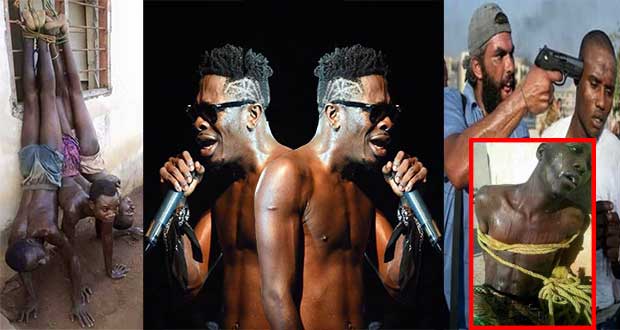 George Awiadem Maclean
Category: Videos
Wednesday, 29 November 2017 18:44
Shatta Wale – Libya (Official Viral Music Video)...
Artiste: Shatta Wale (Ghana/GH)
Music Video Title: Libya
Record Label: SM4LYF Records
Celebrities, world leaders, and many people have spoken against the ongoing slave trade in Libya and it is the turn of the Dancehall King, Shatta Wale to add his voice to the whole menace.
Shatta Wale has been quick to voice out his sentiments over the outrage footage of Libyan slave auctions circulating on social media.
Libya has recently come to the fore following claims of slave trade, alleged killings of migrants, human trafficking, rape and prostitution going on in the country.
Video insert credits goes to Cable News Network (CNN).
ENJOY THE VIDEO BELOW: