Sports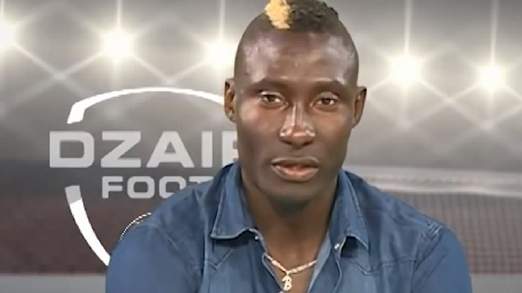 Super User
Category: Sports
Sunday, 24 August 2014 16:47
Sad News: Cameroonian striker killed by an object thrown from the stands...
Cameroonian striker Albert Ebosse, who has national caps, was fatally struck by a projectile at the end of JS Kabylie's game against USM Alger in Algeria. He had scored a goal in the game, which his club lost 2-1.
Footage posted on YouTube shows the player on a stretcher with his head wrapped in bandages after the attack in the northern city of Tizi Ouzou.
A Facebook page dedicated to the player has been created, offering tributes and condolences to his family.
A statement published on Kabylie's website said: "The Ministry of Interior and Local Government, speaking through minister Tayeb Belaiz, has given an instruction to open an investigation into the circumstances surrounding the death of Albert Ebosse.
"The JSK player succumbed to a head injury after being hit in the head at the end of the meeting with USM Alger."
Reacting to the news, USM Alger said in a statement: "This terrible news is saddening for football in our nation and in Cameroon and arrives like a bombshell.
"In these painful circumstances, USM Alger and its members send their deepest condolences to the family of the deceased and to JS Kabylie.
"May Albert Ebosse rest in peace."
The 24-year-old played for Coton Sport FC, Unisport Bafang and Douala AC in Cameroon, before transferring to Malaysian side Perak FA in 2012.
He joined JS Kabylie, one of Algeria's richest clubs, in July 2013. He reportedly had six international caps, mainly with Cameroon's B team.
SOURCE: Sky news