Sports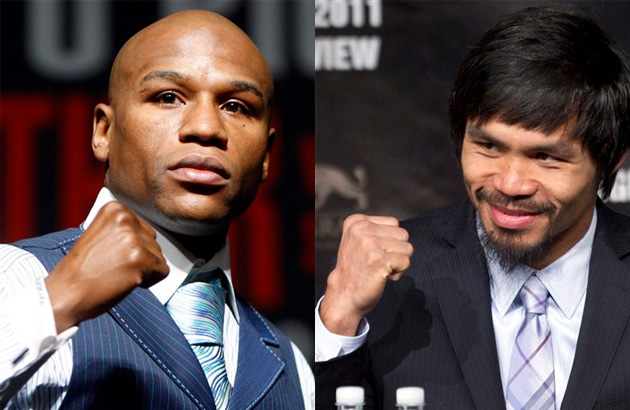 Super User
Category: Sports
Thursday, 09 April 2015 03:48
Much anticipated Mayweather-Pacquiao bout may not happen as expected...
MANILA, Philippines – Top Rank Inc. chief Bob Arum said that the super fight between Floyd Mayweather Jr. and Manny Pacquiao might not push through as scheduled on May 2, claiming there's no contract between the promoters and MGM resorts, which will host the bout.
Arum made the revelation in an exclusive report by veteran scribe Kevin Iole of Yahoo! Sports.
"Fight? We've got nothing. They're [the MGM] going around saying, 'The fight, the fight, blah, blah, blah,' but they got nothing.
"They have no contract. Nothing. We haven't even seen a draft. ... What is happening now is absolutely intolerable. For the MGM to think that everything is resolved and so forth, when nobody has even discussed terms, is the most insane thing ever," said the promoter.
Among the points Arum raised are the ticket allocation and the number of rooms that MGM will allocate to Team Pacquiao, which the Top Rank head said should've been addressed via a formal contact.
With just 22 days left before the fight, this is could be a cause for concern involving the richest bout in boxing history. But Arum has had outbursts in the past, also blasting MGM for how it displayed posters to Mayweather's fight with Marcos Maidana the week when Pacquiao was about to face Timothy Bradley.
Sought by Iole for comment, Mayweather Promotions CEO Leonard Ellerbe claimed Arum is just making an issue out of nothing.
"This is typical Bob. He has in his possession a draft term sheet with all the deal points. I have been in communication with him and have updated him every step along the way on what is going on and getting his feedback, etc," Ellerbe explained.
Ellerbe added that Arum is just angry because he isn't the lead promoter for the fight and therefore can't solely decide on the issues he raised earlier about ticket and room distribution.
"I think he's a terrific promoter, and I want you to write that, if you will. He is without a doubt, a great promoter. But he's also known for erupting when he doesn't get his way and the reality is setting in that he's not the lead promoter," he added.
SOURCE: Philstar.com