Politics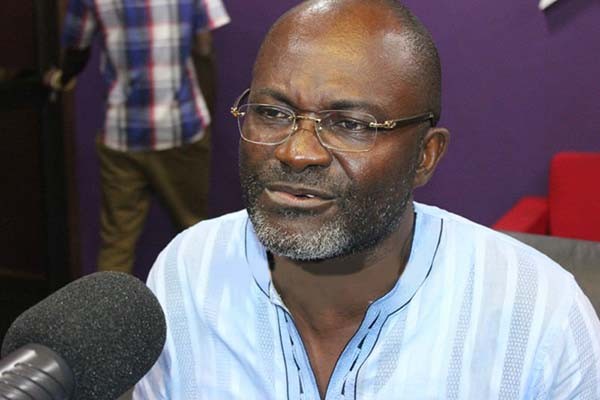 Super User
Category: Politics
Saturday, 28 February 2015 07:19
Bombshell: 85% of Ghanaian businessmen are drug dealers - Ken Agyapong...
Member of Parliament for Assin North, Kennedy Agyapong, has audaciously stated that 85% of Ghanaian businessmen one way or the other deal in drugs or are bigtime drug dealers.
Ironically, Mr. Kennedy Agyapong, a successful businessman and a hothead politician of the opposition New Patriotic Party, is not insulated from the drug tag. For many years, Mr. Agyepong's political opponents particularly in the National Democratic Congress have equally painted him as a drug dealer, although none of his accusers has proven the allegations.
One would have thought that the NDC would have perhaps made use of their stay in office to investigate the man they have repeatedly tagged as a drug baron so they could prosecute and jail him.
Mr. Agyapong, who has on many platforms laughed off such allegations, told TV3 on Friday that his detractors have tagged him with the drug trade because "about 85 percent of Ghanaian businessmen deal in drugs in this country".
Mr. Agyapong made this contentious statement in an exclusive interview with TV3's Nana Aba Anamoah on New Day.
When the matter of he being a suspected drug dealer was put to him by the host, he retorted "You see, the drug dealers in the long run they save money. I will be honest with you; about 85% of the successful businessmen in this country one way or the other dealt in drugs. Therefore they don't believe that there are genuine businessmen in this country" he stated.
Asked if he was a genuine businessman and had never peddled drugs, he responded "Of course.Hell no. As for relatives yes; my relatives have done it and they linked me to it. But there are evidences there to show that I was not part of it. There were certain actions I took that when you go to the police the record is there. So me I am okay; I do a lot of things and I work hard".
Asked whether he had acquaintances engaged in the drug business he said "How would I know that my friend is a drug dealer? With my mouth, I can have a friend who will not tell me what he is doing. His business is his business. I will not poke my nose into his business".
Mr. Agyepong believes his name always comes up in the drug discussion because "I am a guy in town. You have a lot of politicians who are not exposed. They don't go out there. Tomorrow there is a nice party out there and I will be there to mingle with ordinary people".
The man who is sometimes criticized for boasting about his wealth says he has 108 houses out of which 26 of them are situated in the plush East Legon residential area. He however says he does not regard himself a rich person since according to him his target hasn't been achieved yet.
"I don't understand what people mean by show-off. You see, a PK seller on the street, and if I get this far, you want me to keep quiet. I have to speak to encourage young men and women to do same. That it is not only drug that can make you successful. I was selling PK, chocolate and the likes and still going to school".
"When I was washing plates in Germany where you were? When I was driving taxi in America where were you? When I was a gas attendant where were you? When I was working with Lawyer Asiedu Amnesty programme in New York where were you? Then you just think the guy has made money and therefore he is a drug dealer. I won't accept it" he stated.
"You think I brag but I don't. I only give you my background; where I started and where I am going. Where I am going I haven't even achieved twenty percent so don't say I am rich to get me off track. I am not comparing myself to Ghanaian standards here; why somebody should be a billionaire and I can't be a billionaire; I got to work".
Asked how rich he was, he responded "I don't know; I am not going to say that. I can live comfortably".
SOURCE: tv3network.com