Odd News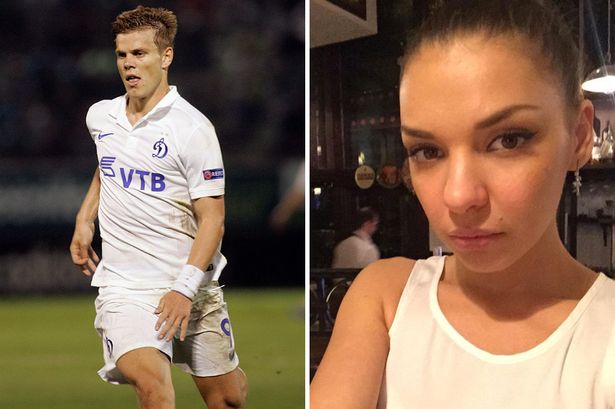 Super User
Category: Weird News
Thursday, 09 April 2015 03:26
P0rnstar offers footballer 16-hour s3x session if he scores 5 more goals...
Now that is a real challenge, sort of, that must be fulfilled by all means by the football player.
A Russian porn star has offered a footballer a 16-hour s3x marathon if he scores five goals by the end of Russia's Premier League Championship.
P0rn actress Alina Yeremenko, 25, who goes by the stage name Alina Henessy, said she would bed Dynamo Moscow forward Alexander Kokorin, 24, during an interview with a Russian sports journalist in which she scored players points out of 10.
Petite brunette Yeremenko who in January won the Adult Video News's P0rn Oscars Award for best sex scene in a foreign movie after appearing in a film with Rocco Siffredi and Samantha Bentley, said: "Football is like p0rn because it is full of pretty boys."
She then began scoring Russia's national team starting with defender Sergey Ignashevich.
She said: "This man is masculine but I don't like him. Three points to him."
Defender Igor Smolnikov also got three points while attacking midfielder Andrey Arshavin got eight points for being "cute".
In the bizarre listings she then gave goalie Yury Lodygin nine points for having "nice eyes" but reserved the top slot for Kokorin who got the full 10 points.
Yeremenko who is from the city of Komsomolsk-on-Amur in north-western Russia said: "If before the end of the [Russian] championship Alexander Kokorin scores five goals I promise to hold a 16-hour sex marathon with him as a thank you."
Kokorin is considered one of Russia's best players and has over 25 caps.

Fans have given a mixed reacted to the porn star's offer.
Dynamo supporter Leon Golubev, 25, said: "I'm not sure having s3x with her is going to be the incentive he needs. I don't think he is that basic."
Another, Oleg Andreeff, 30, said: "If he only scores three does that mean she'll just have an eight hour session with him?"
While super fan Vladlen Alekseeva, 22, said: "If he scores five then I'll have a marathon s3x session with him."

SOURCE: Mirror.uk.co