Hot Gurlz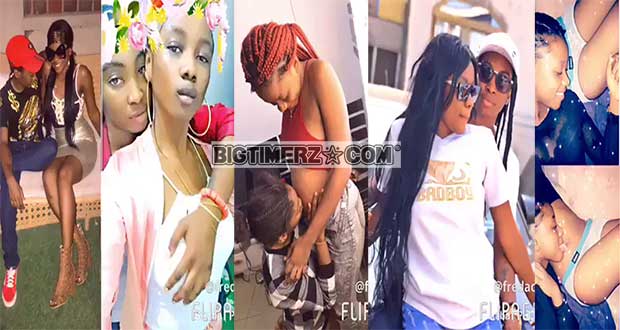 George Awiadem Maclean
Category: Hot Girls
Monday, 22 January 2018 16:38
Video: Young & beautiful Ghanaian lesbían couple enjoy themselves, don't give a damn about what Ghanaians say....
A video of two young Ghanaian lesbían couple which has already gone viral on Social Media has got Ghanaians talking about the subject H0m0s£xuality once more.
The two beautiful young Ghanaian lesbíans are simply known as Ella Dee Vah and Sikel, and they can't seem to hide who they are from the prying eye of Ghanaians.
They seem to be happy doing together the stuff legally married couples do.
The two who are believed to be in their early 20s seem to enjoy every little bit of what lesbíanísm offers.
The subject of H0m0s£xuality is one thorny issue which agitates the minds of many Ghanaians anytime it pops up.
The laws of Ghana frowns upon lesbíanísm or the activities of g@ys.
Enjoy the video of the two below and tell us what you think.