Fashion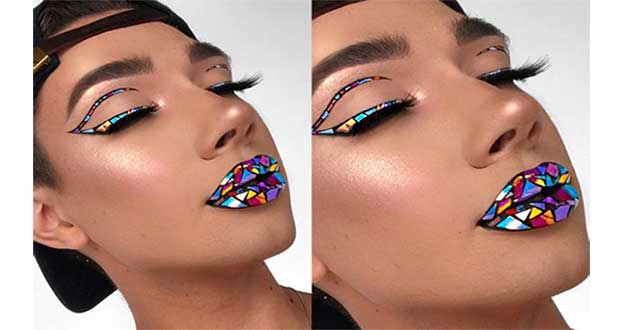 Wajaja King
Category: Fashion
Monday, 18 September 2017 10:49
See the new beauty trend everyone is talking about: Stained-glass makeup beauty trend...

In the midst of many bizarre beauty looks such as squiggly eyebrows and wavy lips comes along a new mesmerizing style: stained-glass makeup. Swoon!
Shown off by popular beauty vloggers such as James Charles, stained-glass makeup is a vibrant splash of colors strategically pieced together for a makeup masterpiece.
The artsy pattern can be worn on eyes, lips, or even your entire face if you really feel like taking it there.
Charles showed his rendition of the look by sharing a video on Instagram of himself rocking a backward baseball cap, gray sweatshirt, and stained-glass-like graphic eyeliner and lips.
His finished look might not be your next go-to daily routine, but it's quite incredible to stare at. Oh, and that highlight of his — it's like icing on a pretty cake!
Since sharing, Charles's post has garnered more than 494,000 views and loads of mixed reactions with comments such as "I can't stop looking at it," "You are so incredibly talented," and "SLAY MAMA!!"
While his post continues to gain lots of traction, Charles himself may not have been the originator of the look.
Another makeup lover who goes by beautifuldisastermakeup on Instagram called out that her best friend makeup_frenzy_girl was one of the first to share the unique look.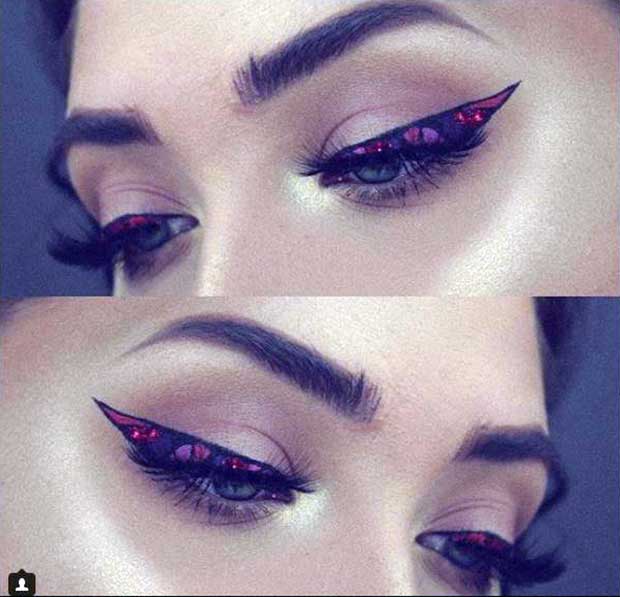 It's hard to say who really set off the blossoming trend, but either way, it is now growing slowly but surely. Keep scrolling to see some of the best versions of the stained-glass makeup look popping up all over social media.
--Yahoo--