Entertainment News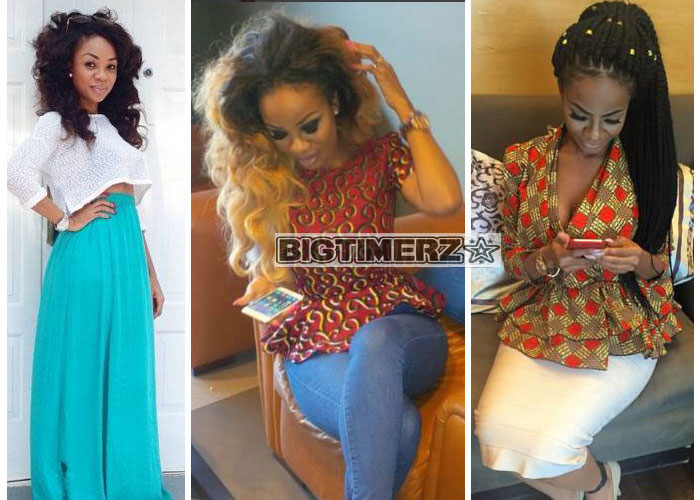 Super User
Category: Entertainment
Wednesday, 11 November 2015 14:23
You're a b*tch, an Ashawo for saying my husband's music is trash – Beverly Afaglo tells beautiful Serwaa...
Ghanaian actress and wife of Praye Honeho (Choirmaster), Beverly Afaglo has described female personality Serwaa who shows up as a guest on GHone's Glitterati show as a b*tch and a whore for labelling her husband's music as trash.
Image Above: Actress Beverly Afaglo and husband, Choirmaster of Praye fame


Maame Serwaa as she's affectionately called sits as a guest who shares her views on what is trending in the entertainment world on the Glitterati Show hosted by Berla Mundi on the GHone Television network.
And it is one of these views of hers that she shared about Choirmaster's video that got the Ghanaian actress and wife of the latter infuriated.
Maame Serwaa is reported to have said the music videos of Choirmaster of Praye fame make her want to throw up anytime she watches one and this hasn't gone down well with the actress hence her outburst.
Berverly Afaglo posted this (and it is unedited) in support of her darling husband on her official facebook fan page:
"So I was told this morning that this b*tch called Serwaa insulted my husband on Ghone tv yesterday.Saying that his music is trash n she wants to puke when she sees his music video on tv..... hmmmm smh.U Serwaa that all the rich men in Accra have slept with, We don't puke when we see or smell u.
"U are the biggest fool n wanna-be to eva be on tv. U cum on tv to talk trash just to be famous? I'll help u here so ur fame grows faster bullsh*t. U all stupid girls who go on such platforms n are not even given transportation home but u still go jus cos u bent on being famous but u want to destroy some1's brand he's worked hard n built ova a decade with ur filthy mouth, i dnt blame u cos u hv no talent to start with so u hv no brand to build or protect. You jus come on tv to attract more big men to sleep with u to feed ur sorry a$$ cos u don't work......
"U said he should join praye else he won't make any good music? If he joins praye as u hate him that much, will he make any good music to ur ears? Is joining a group byforce? Does he beg u for bread every morning? Mind ur own business, if u sleep with any of the praye guys n thus ur reason for supporting them so hard, help them on ur platform to make it big n leave @choirmastergh the hell alone.
"We don't need u, u are not a fan, not everyone is a fan of every artiste n u'v made it clear so stop right there cos the nxt time it wouldn't be on social media. U will hear...And to All Ghanaians who keep insulting Choirmaster that he joins Praye n all should shut the f*ck up. Nobody makes decisions for u so I dnt expect u to make decisions for a grown man. Love who u love n leave the rest to God. Mind ur own business,that is,if u hv one mtcheeewww."