Entertainment News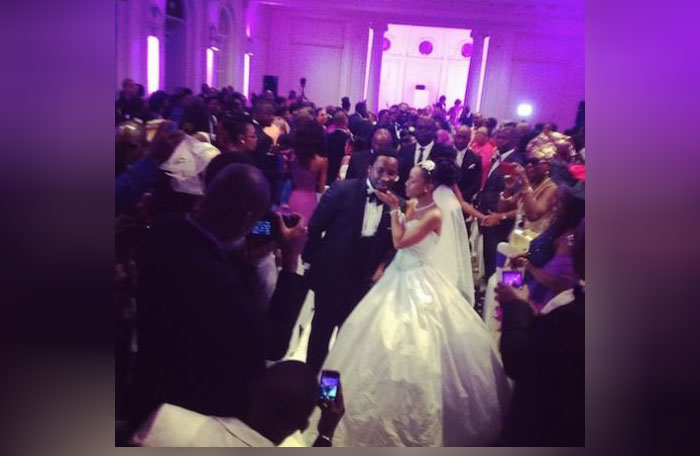 Sonnie Badu messes up big time on his wedding day...
[WRITTEN BY: George Awiadem Maclean]
I just couldn't believe my eyes until I had to strategically position myself very well to listen to the audio bit of the video/footage of Sonnie Badu and his newly wedded wife, Ann-Marie Davis, dining and wining to Kwabena Kwabena's "Adult music" which is largely considered as lewd or profane by many discerning Ghanaians.
The said "Adult music" track also features Samini.
The question bigtimerz.com wants to ask is: didn't Sonnie Badu, who's a "Gospel" singer, know the kind of lewd or "secular" song he and his wife were dancing to?
And what kind of message was he trying to send across to those of us who they (the Holier than thou) consider as "sinners" and in the "secular" world?
And couldn't he have danced to only his own "Gospel" songs that he sings to "glorify" GOD on that special day in their lives?
So, what would he and his wife, whom I believe is a staunch Christian, have said if GOD had descended on that day and at that particular moment? LOl
Perhaps, we all can all hide behind modernity and say because things are fast changing, there is nothing wrong with them dancing and enjoying sheepishly to a profane song on a special day in their lives like this, but the truth is, The GOD we knew yester years is the same GOD we know today: HE doesn't changeth and HIS ways never changeth as well!
Doing gospel music is no different from ministering as a pastor to win souls for Christ.
Somehow, they enjoy profane songs in secrecy but come and pretend to be preaching the word of GOD to us through song ministration.
If the "HOLIER" ones are dancing to lewd songs, what will we (the "sinners") do?
Hey Mr. Preacher man, do as you preach to us the "sinners" to "repent" in your songs!
***THY SHALL NOT JUDGE THOUGH*** Loolz
SOURCE: Bigtimerz.com