Entertainment News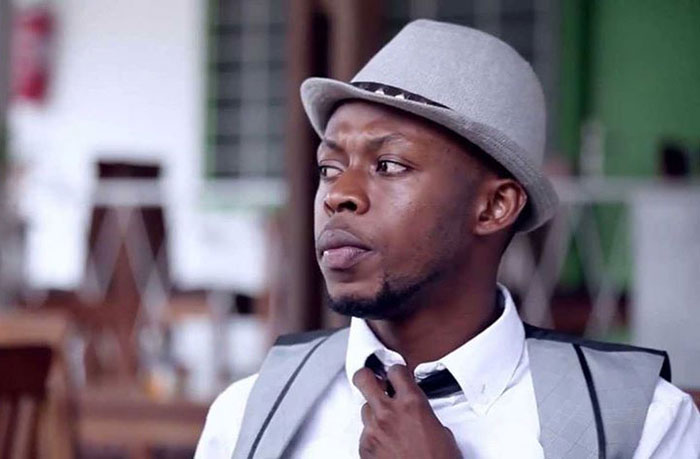 Super User
Category: Entertainment
Thursday, 04 December 2014 15:02
Kalybos is too fake...

[WRITTEN BY: Felix Acquaye (www.fajghana.blogspot.com]

Richard Asante, popularly known as Kalybos in the "Boys Abre" short comedy series, is a disguised failure to our entertainment world.
He started these short videos on social media such as Whatsapp, YouTube and Facebook not long before he started hitting the limelight.
I must confess, his videos have the largest viewer-ship on social media now.
Today, his term "Ewurade, made nkwasiasem" has become a household tongue.
Within this short time, he's been able to gain fame along side being signed by telecom giant, Airtel Ghana. I think, it's a good start, even though with premature achievements.
Many have adjudged him to be the King of comedy in Ghana. What a misguided judgement, I must say!
Despite the picture qualities, good shots, beautiful locations and attractive costumes, nothing about Kalybos' short videos move me.
I simply don't know what kind of character he's playing. I'm least impressed by his fake demeanour and his anguish laughter.
I know he's forcing himself but he's still not up to the task. Those of us looking on with technical eyes are expecting something more appealing and challenging. Kalybos is just too monotonous and fake!!!
Where else can opportunists like Kalybos reign, apart from Ghana where we lack comedy promoters. He wouldn't have even had the chance to join the bar of competitors let alone be the leader of the comedy fraternity if he was in a place like Nigeria.
Where are the real and leading comedy folks in Ghana that is making Kalybos have the chance to break bounds like a loosened goat?
I have a good friend who often say: "sometimes, one is far better being behind camera." Maybe, Kalybos should consider joining the crew and give chance to the real hit makers since he has risen to nothing good.
I wish Kalybos would get off the scene for some time. He should go and build upon the actual character he wants to be and come again.
If he fails to do so, he would be a thing of the past at the least exposure of any versatile artiste. Don't be deceived that there are no comedians in Ghana. There are loads of them here but it's just a matter of time.
Kalybos should get serious with the job as it's not for mere gascons but creative thinkers.
I attribute the rise of Kalybos to the lack of competition in the industry. Funny Face, for instance, could have been the stopper but for his resignation from the Chorkor Trotro TV series.
It seems there aren't enough platforms to showcase such talents and that's why shallow-minded comedians can fly here without upgrading themselves. Due to lack of seemingly challenging artistes, he (Kalybos) forced himself on Ghanaians.
If Kalybos takes my criticisms into consideration, he is sure to last long in this industry.
I strongly believe that his hypocritical associates and ignorant masses would call me names for this objective revelation.
Remember, the many that would praise him are the same that would bring him down. Like Johannes Kepler once said: "I much prefer the sharpest criticism of a single intelligent man to the thoughtless approval of the masses". What haven't we seen happen to even great talents?
It takes adorable, kind-hearted and courageous persons to tell hard truths of this nature. Forget about those myopic fans and work harder for a better tomorrow!
To those who would interpret the purpose of this article as mere hatred for the brother, reverse your decision. I'm for the betterment of the industry.
I BELIEVE IN KALYBOS, I BELIEVE IN GHANA SHOWBIZ!!! Merci!