Entertainment News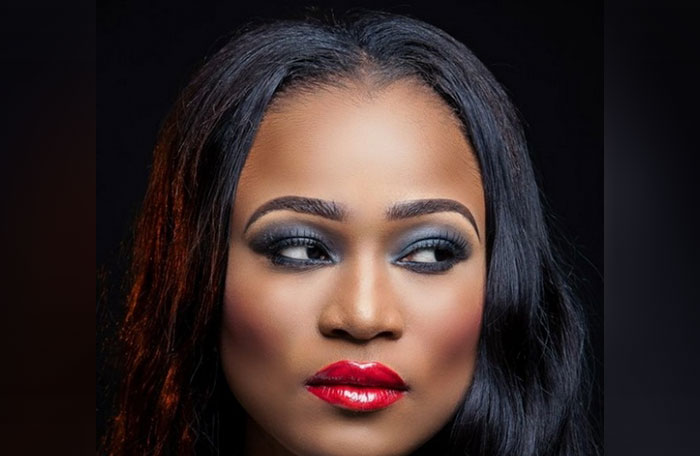 Super User
Category: Entertainment
Wednesday, 13 August 2014 19:04
I'm addicted to heavy makeup - Christabel Ekeh...
Despite criticism that she is beautiful and doesn't need too much makeup to look more beautiful, actress Christabel Ekeh says she is addicted to heavy makeup and there is nothing she can do about it.
"Yes I welcome all criticism but I wish there is something I can do about the heavy makeup, my face has become so used to it so I just can't imagine how I will look without heavy makeup. Whether it is for set, photo shot or to an occasion, light makeup is not my thing; I don't feel ok if my makeup is not heavy.
"One other thing that people tend to forget is that, I am a celebrity so I need to look good everywhere I find myself. You may never know who you would go and find there and with paparazzi's all over you have to always be on point and look your best and to me heavy makeup is the thing," she said.
Commenting on health implications of excessive makeup, Christabel said: "I do not use just any makeup, I have a professional who knows my skin tone and what range of products is good for my skin. I am also aware of certain implications like pimples, eczema and all, but I believe in dealing with a professional.
"Certain people do not know their skin tone, they do not know what works for them and they go for anything they see in stores. I have a professional makeup artiste I work with and there is no way I can get it wrong."
"I know people will disagree with me but I do heavy makeup because it makes me confident and I think it is along the same line as putting your best foot forward. You know that the first thing that people normally notice when they see a woman is the face and if it has been enhanced with skillfully applied makeup, I feel ready for the world and confident in proceeding through the day," she added.
Christabel Ekeh was the first runner-up of Miss Malaika 2008 and got her big break in the movie industry when she featured in 'Deadly Passions', where she played a supporting role with John Dumelo and Yvonne Nelson. She is also the face of Star Assurance.
Born to a Ghanaian mother and Nigerian father, Christabel plans on being the best in the Ghanaian movie industry and beyond. She has movies like College Girls, Peep, Before Noon, Sugar Boy and Deadly Passions to her credit