Entertainment News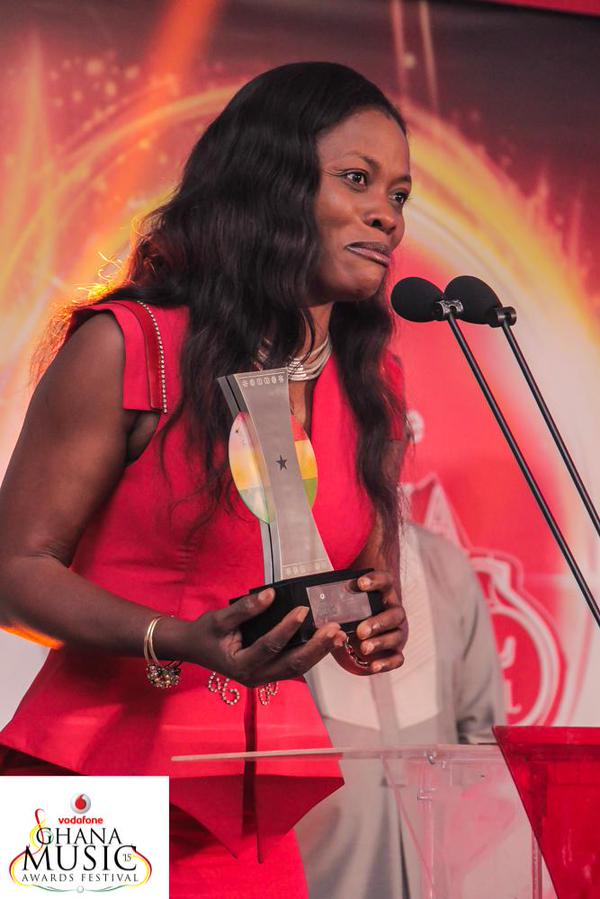 I didn't steal it - Evangelist Diana Asamoah...
It may sound like a showy salvo or a challenge, but gospel artiste Evangelist Diana Asamoah has a simple, straight forward messages to claimants who insist she has stolen' somebody's song: "Go to court!"
The Kumasi-based singer has discounted swelling allegations making the rounds in some music quarters that she has infringed on someone's copyright with the song Anopa Wiem – on her latest album Pentecost Soree Nwom.
According to her producer-cum-manager, Mr. Anane Frimpong (of Frimpong Music production), the sensational singer has committed no such infringement and, for that matter, was ready to vindicate herself "even before the laws of the country."
In his explanation, the song in question is a one of 17 numbers form the Pentecost hymnbook which he was given the green-light to record by the Music Committee of the Church of Pentecost headed by Apostle Abraham Lincoln Ango, who is also the Tema Area Head of the church.
The latest albums have 18 songs on it. Out of the number, 17 are all hymnals from the Pentecost hymnbook given to the Evangelist by the Pentecost Music Committee," he revealed, adding that the remaining one song was also taken from the Methodist hymnal.
"So it is not true that she 'stole' somebody's song: in fact, the song in contention is number 181 in the hymnbook and credited to a woman by name Eunice Johnson who authored it in 1960," he explained, indicating that he was informed the author was alive.
Mr. Anane-Frimpong's explanation comes in the wake of a claim by Fiifi, known in showbiz as Abe Pe Show, who insists he owned the copyright to the song, having registered it in 1990.
"We are reliably informed that a man called Fiifi has been moving from one radio station to the other claiming that he first recorded the song in 1985 but registered it in 1990," he said contending. "This cannot be true, at least with the information available to us.
"All we can tell in him for now is that, he should stop what he is doing to resort to the law if he thinks he has a case," Mr. Anane-Fimpong said, indicating that he started making frantic efforts to reach Eunice Johnson "so that we can solve this puzzle once and for all!"
Reports of copyright infringements appear to have gained attention on the music scene in recent times. Not long ago, another gospel singer, Joyce Blessing, was taken on by one of the country's all-time gospel music groups, Joyful Way Incorporated, for re-recording ,its 1994 song, W'aheni to Rentwa Da.
With legal wrangling, the case was eventually put to rest after the singer opted for an out-of-court settlement.
The case of Evang. Diana Asamoah may however be a bit different, in that she is noted for re-recording hymns of the Pentecost Church – which she is a member (an Evangelist).
Her latest album, with almost all songs from the Pentecost hymnbook, has numbers such as Yehowa Ne Wodin Kese, 34 Minutes Worship Medley, Ntome Ntwene, Abraham, Ntaban, Nkonimdie, and Mogya No.
SOURCE: The Spectator Newspaper (Ghana)