Entertainment News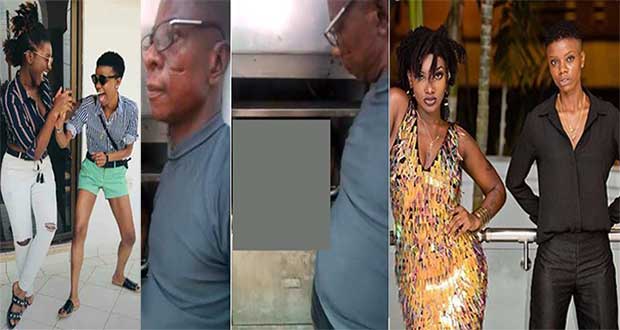 Wajaja King
Category: Entertainment
Thursday, 01 March 2018 14:38
Revealed: 'I did no wrong, I was examining Ebony's body for Police Investigators in the video' – M0rtuary man breaks silence....
It has emerged that, the m0rtuary man who is in the news for de$ecrating the c0rpses of late Dancehall act, Ebony Reigns and her friend, Frankie Kuri was acting on the orders of the police.
A close friend of the popular m0rtuary man in the Ashanti region revealed this to Nhyira FM's Ohemeng Tawiah during an interview.
A video of Ebony's nak£d body at the M0rgue was published by a faceless person on social media in the early hours of Wednesday.
In the video, an unknown man believed to be a m0rtuary attendant is seen 'f0ndling' the naked body of Ebony and her friend, Franky Kuri.
Ghanaians who have seen or read about the video have condemned the actions of the m0rtuary man with many calling for his arrest.
But investigations by Ohemeng Tawiah revealed that, the m0rtuary man whom he did not name also works as a part time m0rtuary attendant at the hospital where the b0dies of the late musician and her friend are kept.
It was during one of his part time duties that he was asked by some path0l0gists who were set to conduct aut0psies on the bodies to go and check on them.
"Thus, when he was asked by the path0l0gists working on the bodies to go and check if the b0dies were ready to undergo aut0psy, he took videos of them so it could be used as evidence…," a friend of the m0rtuary man who pleaded anonymity told Ohemeng Tawiah.
According to the friend, the m0rtuary man captured the video for police personnel who are investigating the accídent that kílled the celebrity and her two friends.
Meanwhile, the Ashanti Regional Police command has commenced investigations into the case as they believe he has desecrated the body.
Source: adomonline.com