Entertainment News
Hot photos of Amber Rose break the internet (See Inside)...
Amber Rose does not worry about nip slips, ever!
Especially not while she's enjoying some fun in THE SUN.
"Muva Rose" is once again showing off her amazing body in a barely-there bikini, which this time might not actually be there. At all.
During a vacation to Maui (brb; crying tears of jealousy), Amber posed for some truly amazing bikini PHOTOS she shared on her Instagram.
"If only this beach was actually TOPLESS #Maui," she posted. I HEAR you, Amber.
She tagged the photo below as "#Groceries." Yes, of COURSE. "Groceries."
She is the queen of posting pictures in lingerie/bikinis. Someone PLEASE just give her the crown for this already.
Amber, who is planning what is sure to be the world's greatest Slut Walk ever, reminds the world once again that she is living her absolute best life POSSIBLE.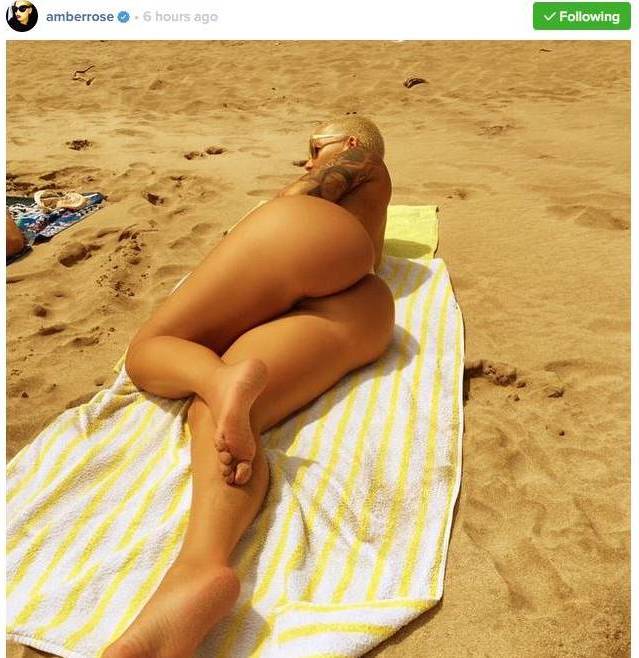 Credit: Cosmopolitan.com