Entertainment News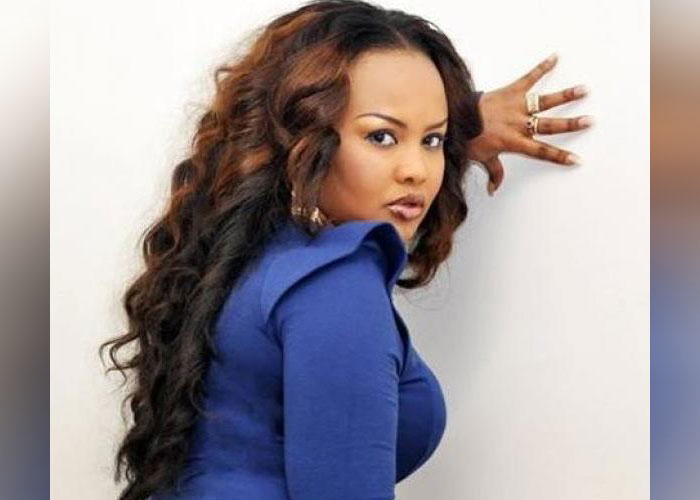 Super User
Category: Entertainment
Thursday, 06 November 2014 11:42
He gave me four dirty slaps - Nana Ama McBrown...
Beautiful and popular Ghanaian Actress, Nana Ama McBrown, has minced no words in telling how terribly, she was given the dirtiest of all slaps in her lifetime by a movie producer for wanting to become the celebrated actress she is today.
The Empress, as she is affectionately called in the Ghanaian movie circles, stated this on Kumasi-based BOSS 93.7 FM's entertainment program, BOSS Countdown, as they celebrated the 50th birthday of Mr. Samuel Nyamekye, the owner and founder of Miracle Films.
"Look, this man (referring to Mr. Samuel Nyamekye) gave me one dirty slap and that wasn't because he hated me...[the host, Porpor Shew interjects: how terrible was the slap?]...a terrible one...it all summed up to four hot slaps" recounted Nana Ama McBrown the Empress as she talked about how disciplined Mr. Samuel Nyamekye was in ensuring everything was done on time.
In paying glowing tribute to the man she says has contributed immensely in bringing the best out of her and making the movie industry a disciplined one in those days contrary to what is happening today, she continued:
"The reason why he did slap me was because, he had told me to be there on time and when I missed it, he came and pulled me out of the bus on which we were travelling and that was when he had to teach me a lesson by given me the dirtiest of slaps of my life. Listen, all that I am saying here was about discipline..."
Did she take any action? No! Looking at the circumstances at the time, she only had to abide by the "rules" of the game and move on and that is why probably, she is where she is today!
She used the opportunity to talk about some of the problems bedeviling the industry in the Ashanti Region in particular --- the same problems she would have ironically sprung to defend if they had been said by someone else deemed to be an "outsider" or from Accra.
As a matter of fact, she even had early on tried to be defensive when child actor, Rahim Banda, had been asked by the host (Porpor Shew) to state his views about the difference between what they describe as Kumawood movies and the so-called glamorous ones.
At the end of it all, almost all the studio discussants and the invited guests including Bandex, Akrobeto, Sam Dakus, Owusu Ansah, Asare, Tom (panelist) and a couple of others paid glowing tribute to Evangelist Samuel Nyamekye --- the man they all believe has massively contributed a lot in building the Ghanaian movie industry --- as he celebrated his 50th birthday.
The BOSS COUNTDOWN on Boss 93.7 fm happens this and every Saturday from 11:00am to 2:00pm. The show is hosted by Porpor Shew and produced by Papa Pee.
SOURCE: Bigtimerz.com