Entertainment News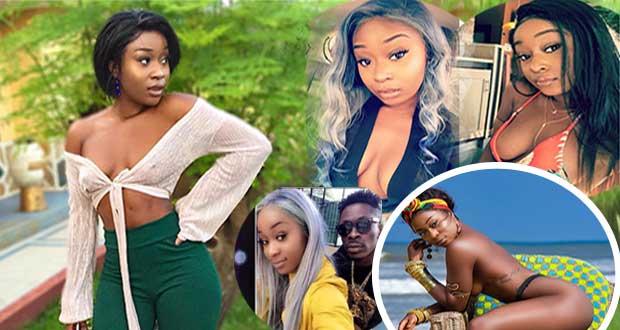 George Awiadem Maclean
Category: Entertainment
Monday, 25 December 2017 11:32
Go & criticize your mothers' s.agging b00bs before you talk about mine – Actress Afia Odo fíres back (Video)...
Up-and-coming young Ghanaian actress, Afia Odo has hit back at those who have been chastising and criticizing her for showing her s.agging b00bs in public.
The actress who was recently spotted selling iced water and bottled drinks on the streets of Accra said before her haters/followers on her Instagram page talk about her s.agging bre.asts, they should rather go and take a critical look at their mothers'.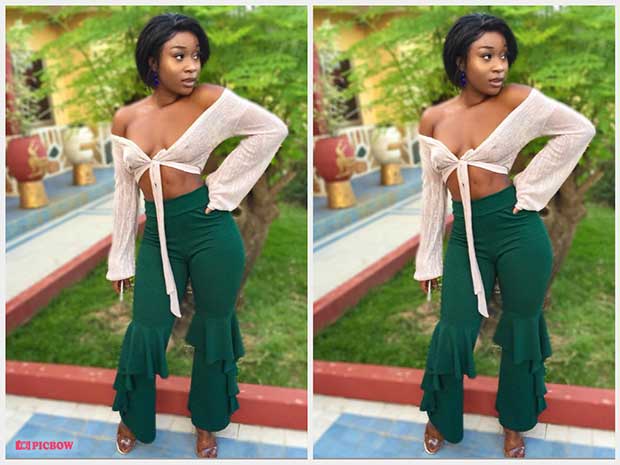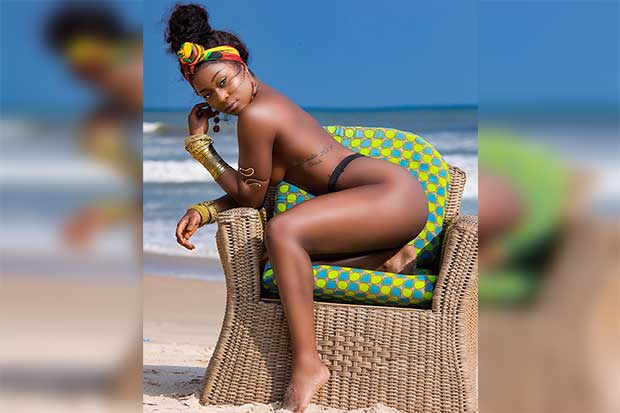 Afia Odo, who has been rumoured to be b0nked by Dancehall artiste Shatta Wale, has taken a lot of flak on her Instagram page by some of her followers who think because she (Afia) wants to be popular at all cost, she has allowed the men at the helm of affairs in the industry to f0ndle and svck her br.easts thereby making them sag.
In an interview with Delay (a short video of the interview below), the actress said:
"My breast is nice, it sits well. Yes, it's small....
"Anything they say about my breasts are all lies.
"They should go and take a look at their mothers' sa.gging breasts."
Born Andrea Owusu, Afia Odo is an up-and-coming actress cum model cum presenter who is based in the USA.
Source: Bigtimerz.com