Entertainment News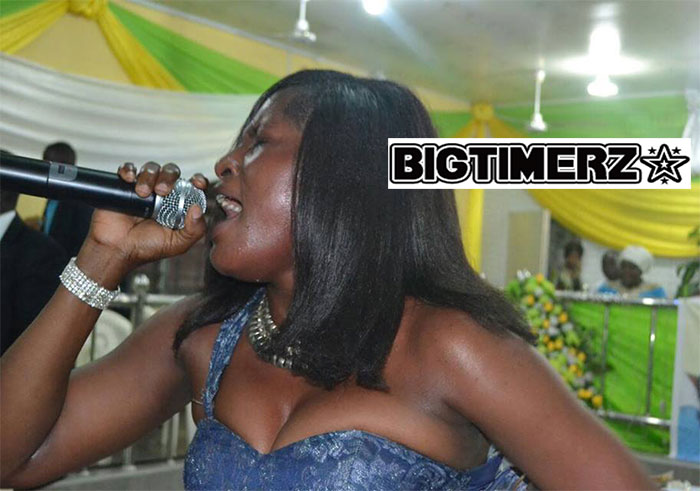 Super User
Category: Entertainment
Tuesday, 16 December 2014 09:51
Ghanaian gospel musician exposes her b00bs...

[WRITTEN BY: George Awiadem Maclean EMAIL: This email address is being protected from spambots. You need JavaScript enabled to view it.]


If this is what is going to take all of us to Heaven, then I don't think the devil himself/herself must have a problem joining that same queue or train to the Almighty GOD's Official Residence.
What this could then mean, in effect, is that all the "gospel songs" most of these so-called gospel artistes claim to sing to draw 'souls' to our dear LORD wouldn't be of any relevance to us any more after all, you and I are already guaranteed a place in Heaven!
But I doubt if this could really be the case!
Her name is Patience Nyarko, a new gospel artiste who worships at the Gospel Way Church in Kasoa, Accra.
And this 'incident' happened during her album launch at the Gospel Way Church in Kasoa where, as you can see in the picture above, she had been taken over by the "Holy Ghost Spirit" to sing and praise GOD!
Let the believers say Amen to this because the holy ghost was indeed in action that very day!
Brethren, let's call a spade, a spade and not what you and I may hypocritically pretend to call as a big spoon!
I don't know what has become (or is it rather becoming) of our so-called gospel artistes these days: they just dress shabbily and anyhow and yet, unintelligently think and feel that what they do or are doing is to glorify GOD!
Now tell me the difference between this so-called gospel artiste and the "Ashawo" Nicki Minaj in the picture below: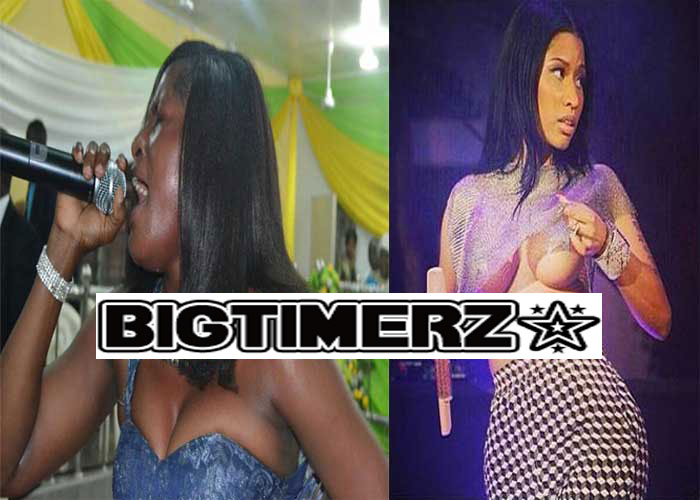 Okay maybe, one is singing in the "high spirit of Jesus Christ (can I hear the believers shout a big Amen?!)" and the other is not.
Or maybe, just maybe, the 'daughter of GOD' has her boobs (or you can choose to call it cleavage) popping out or showing from the top and the 'daughter of Satan' has her boobs showing from the down :):):)
CREDIT: Otumfuor Monica Miranda