Entertainment News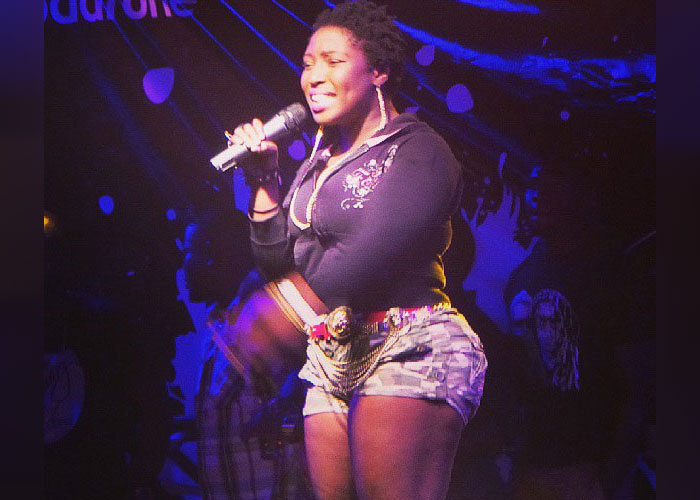 Eno replies Sarkodie on 'Mɛgye Wo Boy'...
It has been only a few months since Sarkodie released his new banger, Mɛgye Wo Boy which featured Shatta Wale, and as one of the few surviving female rap musicians in Ghana, sensational Eno has replied him as well.
In the song, Mɛgye Wo Boy, which was released last week, Eno aptly defines her qualities which has endeared her to many young men and has been the bait which attracts them.
Just as Sarkodie and Shatta Wale brag about what they can do to have every lady of their choice in their "corner", Eno and Abrewa Nana tell their "rivals" to back off since they are in charge of the game.
While Eno brags about how she is the best among her "competitors", Abrewa Nana on the other sings about how she will use her "swag, flex and humility" to get any man of her choice.
Produced by Tema based producer, Mix Masta Garzy, the two female rappers bring out their lyrical prowess as they flow under the same beat as that Sarkodie's song, Mɛgye Wo Boy.
Perhaps, the only flaw on the song was the listeners' inability to enjoy the raps of Abrewa Nana who had been missing on the music scene for a long time.
When Showbiz spoke to Eno on Monday, the What's My Name rapper denied that she was riding on the popularity of Sarkodie's song to make a name for herself.
"I loved the concept and the beat and thought it will just be appropriate to do another version for the ladies. This is nothing new in music circles. You can sample another artiste's beats with permission to create your own style," he stated.
Born Ruth Nana Serwaa Nyame, the Kumasi based rapper had her secondary school education at Methodist Secondary in Tema where she shared the classroom with Sarkodie, Stay Jay, Yaw Siki, Stonebwoy and others.
She is known for songs like My Love, which featured Afriyie formerly of Wutah, I'm Out, Tonga (Cover), What's My Name, Chain of Love and Commot For There.
CREDIT: graphic.com.gh