Entertainment News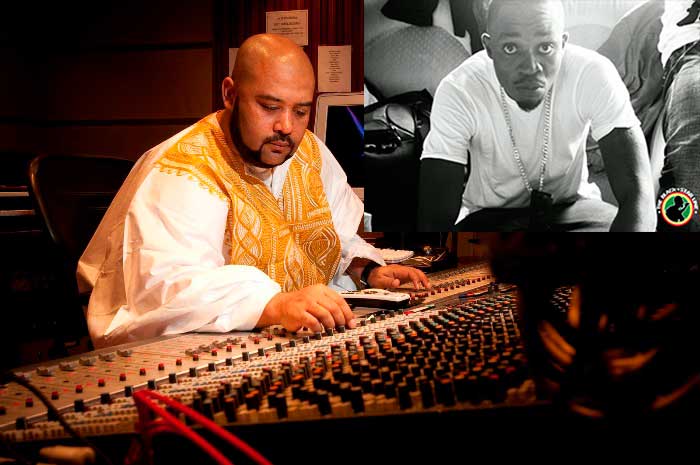 Coptic, America's respected music producer, signs his first Ghanaian artiste...
Multi-Platinum and Billboard #1 winning producer Coptic has finally settled on the first artist for his GH record label The Black Star Line.
Coptic and The Black Star Line who have already partnered with Kwaw Kese, Jayso & Gibrilville for their next album releases signed Hip Hop artist Trey LA (aka Selorm) to a multi-year contract after Trey's appearance on Coptic's Rising Stars of GH Mixtapes.
Coptic, a Ghanaian who has produced songs for the likes of Notorious B.I.G, P Diddy, Usher, Snoop Dogg and others says "I signed Trey firstly because of his humbleness, I cannot develop anyone who is not humble. Of course I also feel that he has a wealth of untapped talent that needs to be heard."
Trey LA who hails from Hohoe in the Volta Region started rapping in 1988 at primary school and raps in Twi, Ewe, Pijin and English.

Photo above: Trey LA, who's been signed by Coptic


Even though Trey has been through quite a lot of situations musically, Coptic added "I like Trey LA because his musical imprint on the game is small, we can move forward without any preconceptions about him or his talent." [Watch a music video of Trey LA below]
Trey LA & Coptic are currently polishing off his debut Mixtape "The Introduction" which features Trey's talent on previously released hip hop tracks. The Introduction has no side artist features on the songs, Coptic feels that this is important to show the fans what Trey LA is exactly about.
Look for The Introduction to drop September of this year, followed by his second Mixtape which will feature completely original songs and side artists from Ghana and the whole of Africa.
Ask Trey LA where his inspiration for rapping comes from, and he will loudly answer "GOD".