Entertainment News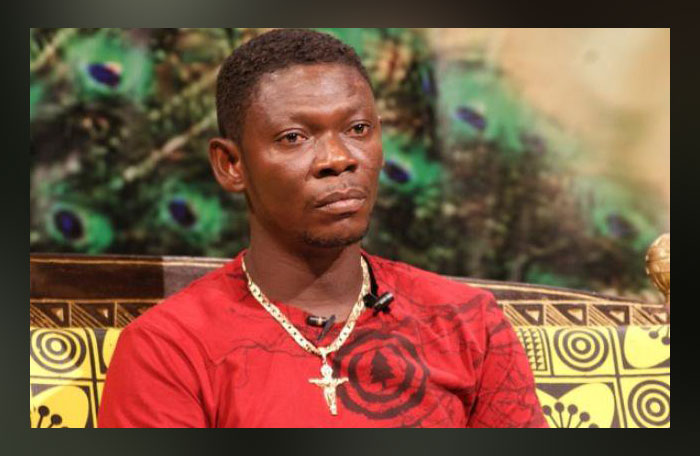 George Awiadem Maclean
Category: Entertainment
Friday, 25 July 2014 20:48
Agya Koo receives a heavy 'punch' from his own producer...
[BY: George Awiadem Maclean EMAIL: This email address is being protected from spambots. You need JavaScript enabled to view it. ]
The woes of Alexander Kofi Adu, popularly known as Agya Koo, from the look of things, wouldn't be going away anytime soon as he gets a hefty 'punch' from the man who's widely credited with hand-picking, grooming and bringing him fame and success.
What even makes it more hurting from this heavy 'punch' delivered him (Agya Koo) is that, there has been a campaign or a movement of a sort in recent times by this same well-respected movie producer and director to revive and stage a mega come back for Agya Koo who has faced a lot of difficulties in the past few years with his career almost dimmed in the movie industry.
Perhaps, you can wittily tag it as "Agya Koo ho ns3m ns3m paaaaaarrrt one and two aaaaaa"!
Mr. Samuel Nyamekye, the founder and owner of Miracle Films, has stated categorically that Agya Koo, who has continuously boasted and bragged on countless occasions, without any contest, that he is the saviour and face of the Ghana movie industry is never true and must therefore put a stop to it.
He spewed out these strong words as an invited guest on Boss FM's entertainment show, Boss Countdown.
In his response to queries that a new movie titled "Agya awie y3" (The End Of Agya) was intentionally made to shut down Agya Koo's career; the downfall of Agya Koo having directly resulted in the collapse of his Miracle Films company plus the dire need to quickly revive Agya Koo's career; the host, Nana Bee, popped up the question: "has Agya Koo truly been the builder of the Ghana movie industry?"
"I want everybody to put an end to this erroneous impression that, it is Agya Koo who built the movie industry. It is rather the industry that has immensely helped in shaping up Agya Koo to become who he is today. When did Agya Koo become the builder of the movie industry?" Queried an infuriated Mr. Samuel Nyamekye who is now an Evangelist.
"I wanted to come on air and thrash this issue but, because the time he kept bragging I was still in Bible School, I couldn't have the opportunity to do so. Agya Koo has never in anyway helped in making the industry what it is currently and whoever says that is not being truthful. I am daring him (Agya Koo) to come and face me on this issue."
A furious Evangelist Samuel Nyamekye continued but this time dropping a Hiroshima and Nagasaki-like atomic bomb that got the studio discussants bursting into laughter:
"even in his early days of joining us on set, he (Agya Koo) used to call Nana Ama McBrown "Sister Nana Ama McBrown" so how can he now claim to be the Messiah of the industry? Before he joined the industry, there were others like the late Kwame Owusu Ansah, Bill Asamoah, Suzzy Williams and many others."
Evangelist Samuel Nyamekye, however, agreed that Agya Koo has played his part in sustaining the industry just like the others and his predecessors and through him, God has unveiled other talents to shine.
His stern words to those currently reigning in the movies industry is that, their time, too, will pass away whilst the industry will still remain intact and so, they should be humble and not go about bragging.