Buzzing Moments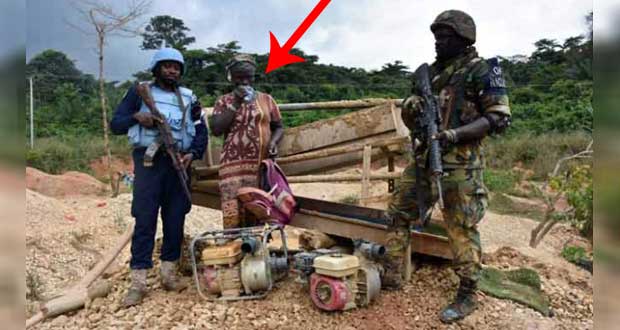 George Awiadem Maclean
Category: Buzzing Moments
Thursday, 17 August 2017 14:11
Full time 'Galamsey Queen' arrested...
A 35-year-old woman has been arrested by the Operation Vanguard Task Force team in the Amansie District of the Ashanti Region for engaging in 'galamsey (illegal mining)' activities, according to a report by Graphic Online.
The illegal miner who hails from Obuasi in the Ashanti Region is said to have been handed over to the the Manso Nkwanta District Police Headquarters for processing for court.
The 35-year-old woman known as Ama Frema after her arrest told the Task Force team that she is a full time illegal miner and does nothing apart from engaging in 'galamsey' activities.
The Operation Vanguard is aimed at ensuring that the President of Ghana's Special Initiative against illegal mining was carried out.