Buzzing Moments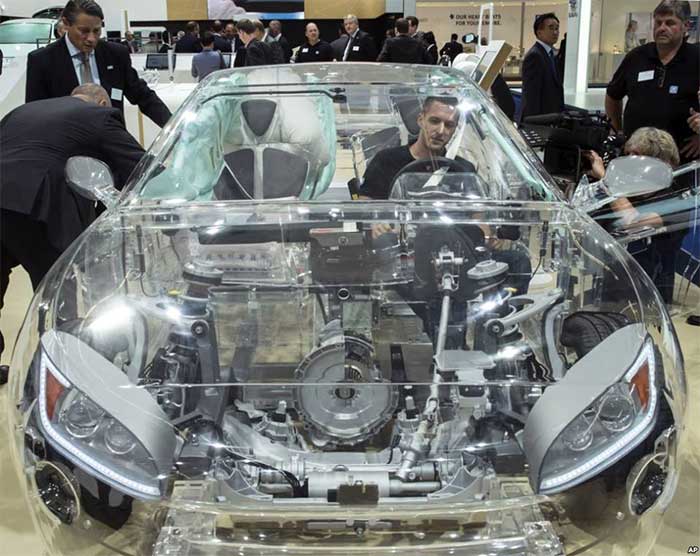 Epic: What guy says after seeing this newly built transparent car will shock you...
I thought I had been wowed enough by the sight of this fascinating transparent car until I saw the most cracking-up comments ever which followed the post on VOA Asia.
I was completely swept off my feet! What an everlasting comment that someone just made!
It is very reflective of the 'strange' things couples or lovers do these days in their private cars or at strange places.
So, one Rashad Kivarath started it all with: "No more bl0wj0bs inside the car"
Then Ray Hamitton followed with his as: "Thanks to this n*gga, car s3x is impossible now."
And Shafie Abidin added this: "And how do u scratch your balls when people are looking."
See the below photo: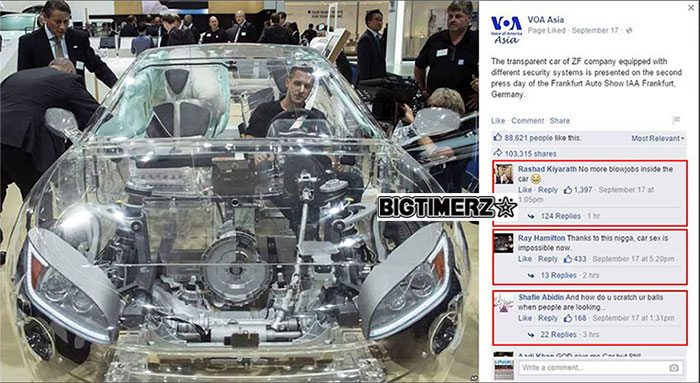 SOURCE: Bigtimerz.com